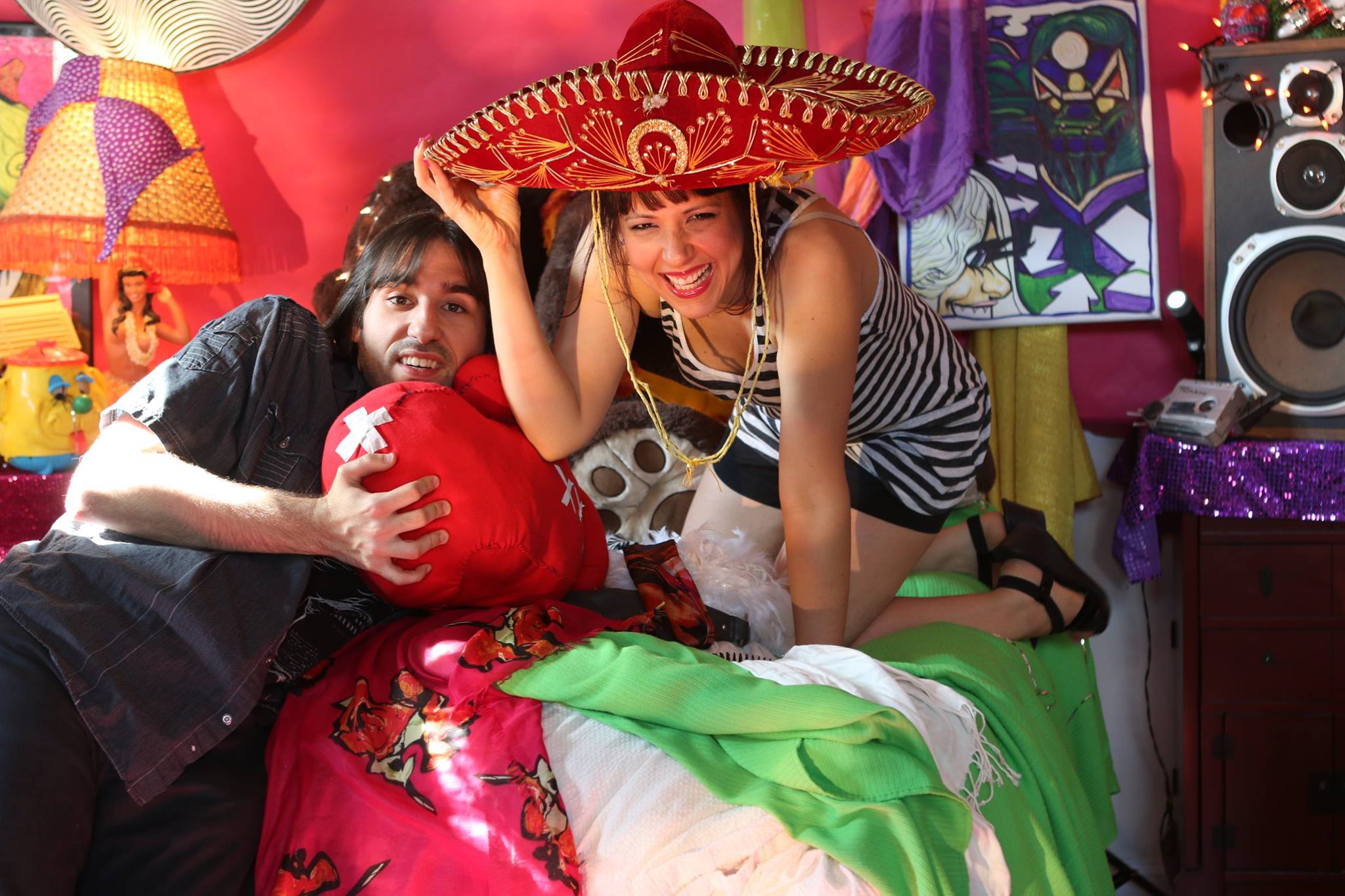 Official Music Video for "Jump In" is LIVE!
The official music video for "Jump In", the new single from Venus Mars Project, is now LIVE!
Official Music Video for "Jump In" by Venus Mars Project from Venus Mars Project on YouTube and Vimeo.
Singer/songwriter Jacyn Tremblay and guitarist/singer/songwriter Peter Tentindo have come together from their respective sonic realms to create a truly unique and thought-provoking new musical experience called the Venus Mars Project. Their new single, "Jump In", is available to purchase on iTunes and Amazon.com, and for streaming on Spotify.
The music video was directed and produced by Ben Consoli from BC Media Productions.
The Venus Mars Project would like to thank the following companies and individuals for their support on our audio production, music video production, photography, hair, makeup, and so much more!
Crew:
Video Produced & Directed by:
Ben Consoli of BC Media Productions 
http://www.bcmediaproductions.com
Music Produced & Written by:
Peter Tentindo & Jacyn Tremblay of Venus Mars Project
http://www.VenusMarsProject.com
Videographer:
Brandon Vincent
http://www.brandonvincent.net
Video Lighting by:
James Dattolo of A Curious Production
http://www.acuriousproduction.com
Video Colorist:
Rob Bessette
http://www.robbessette.com
Photography/Artistic Director:
Dana Tarr of Dana Tarr Photography
http://www.danatarr.net
Grip/ Production Assistants:
Steven Foley, Daniel Dubois, & Ryan Mahoney
Makeup Artist:
Manda Carco of Mandamonium
http://www.mandamonium.net
Hairstylist:
Kathleen Giorgione at Wicked Fringe Salon
http://www.wickedfringe.com
Manicurist: 
Nicole Celso
Cast:
April Faulkner
Eddie Nason
Scott Tarulli
Filipe Antunes
Bryan Crosby
Extras:
Nick Melvin
Ana Duarte 
Lauren Coscia 
Todd Stacy
Nathan Barthelemy
Hannah Barthelemy 
C.J. Mansfield
Nadia de Lemeny
Alicia Tinkham
Diana Reciniti 
Corey Gaskell
Music Production:
Music Production, Engineering, & Mastering by:
Kenny Lewis of Mixed Emotions Music
http://www.mixedemotionsmusic.com
Vocals:
Jacyn Tremblay & Peter Tentindo
Guitars:
Peter Tentindo
Drums:
Robbie Wu
Bass:
Lou Spagnola
Keyboards:
Mckendree Augustus Tucker & Peter Tentindo
Special Thanks To:
And thank you to all our family and friends who have supported us!