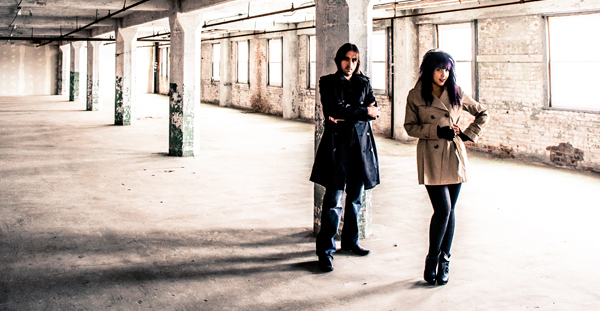 The Venus Mars Project has landed
Imagine music that combines the rawness and unpredictability of the rock world with the glossiness and catchy hooks of the pop world.
Singer/songwriter Jacyn Tremblay and guitarist/singer/songwriter Peter Tentindo have come together from their respective sonic realms to create a truly unique and thought-provoking new musical experience called the Venus Mars Project. Influenced by the classic rock edge and a modern pop sensibility, Jacyn and Peter are embarking on a journey that is sure to excite the ears of their listeners!
"We've known of each other for a long time"- says Jacyn. "but it wasn't until this past fall that our paths crossed again when we were cast in an original rock horror musical called "Scary Mary and the Audio Corsette" for the Halloween season in Salem, MA. We learned we had a great chemistry working together on the show that it inspired us to start this new project." After "Scary Mary" wrapped, Jacyn and Peter began writing and recording original material with producer/engineer Kenny Lewis of Mixed Emotions Music.
"Venus Mars Project is a natural progression for us as artists"- says Peter. "This project is the culmination of our respective musical backgrounds and our similar experiences. It has helped to solidify our friendship and what we really want to do with our music."