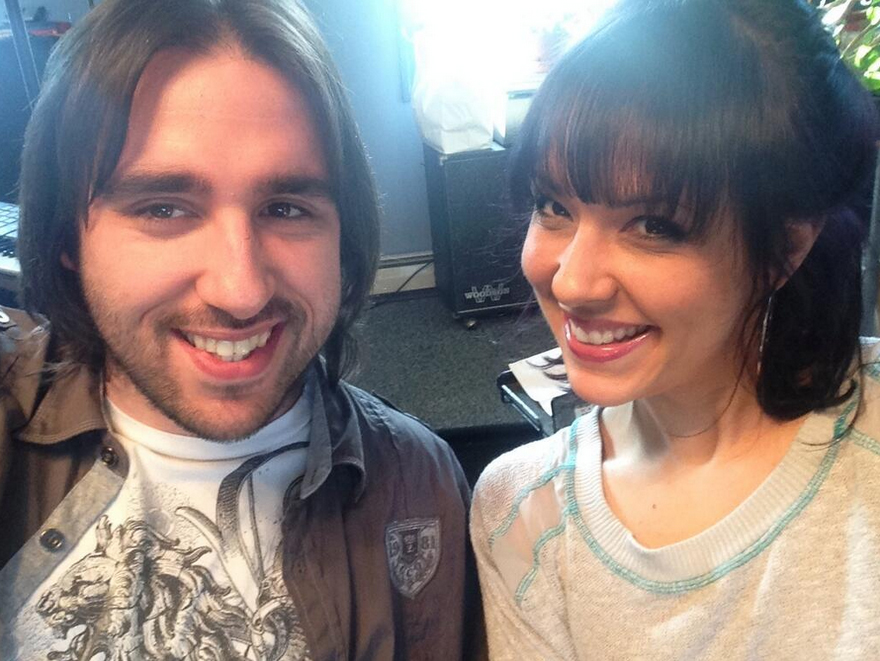 Venus Mars Project to appear on Salem Access TV
The Venus Mars Project will appear on Roberta Chadis' television show, 11:11 Chaga Tea, on Salem Access Television (SATV) for an exclusive interview.
The show will be filmed Friday January 31st, and will be airing soon! Check back on www.VenusMarsProject.com for more information on when the show will be live on SATV!
---
About Venus Mars Project
Imagine music that combines the rawness and unpredictability of the rock world with the glossiness and catchy hooks of the pop world. Singer/songwriter Jacyn Tremblay and guitarist/singer/songwriter Peter Tentindo have come together from their respective sonic realms to create a truly unique and thought-provoking new musical experience called the Venus Mars Project. Links: Facebook | Twitter | YouTube | Souncloud | ReverbNation | Google+
About 11:11 With Chaga Tea
11:11 With Chaga Tea was created by Fiona Barrett and Roberta Chadis to address the need to build community and reach out to educate people in the areas of health, wellness, creativity, arts, parenting with a spiritual essence. The television show is broadcasted weekly and will feature guests who fit into their program and mission to foster community involvement and growth. Links: Facebook | Official Website